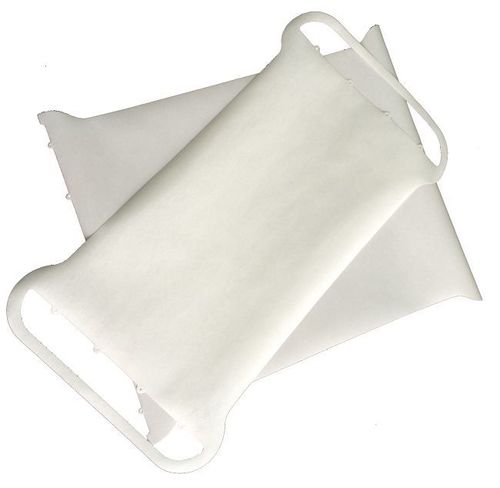 Price And Quantity
1 Plant

135-40 USD ($)/Plant
Trade Information
1000 Plant Per Day

2-3 Week
Product Description
NF Flat Sheet Membranes offered by us are used as integral parts of different sorts of cross-flow purification methodologies that include, nanofiltration, reverse osmosis, micro and ultrafiltration.
With having 100 Dalton to1000 Dalton MWCO, offered NF3, NF2 and NF1 have similar attributes of DOW FILMTEC's NF270, NF245 and NF90 flat sheet membrane that have 100 Dalton to 400 Dalton molecular weight cut-off range.
Typical Applications:

Desalination of whey
Water hardness treatment
Caustic and acid recovery
Desalination and concentration of dye
Recovery of valuable metals
Benefits:
NF flat sheet membrane of DOW FILMTEC brand conforms to US Food and Drug administration standard for its non contact based filtration method. This product is, therefore, is considered as perfect for edible and dairy filtration, separation, water removal and desalting procedures. It is also used for concentration of beverages.
Excellent flow characteristics and energy efficient operation
We supply sample for testing.
Nanofiltration membranes have a molecular weight cut-off range of 100 – 1000 Daltons, our NF1, NF2, NF3 is equivalent to DOW FILMTEC's NF90, NF245, NF270 flat sheet membrane, which have a MWCO from 100 – 400 Dalton. For the detail, please see below table:
Flow rate and rejection are based on below testing conditions:
2000 ppm MgSO4, 70psi(0.48MPa), 25℃;
NF membrane

Stable rejection (%)

Flux rate (LMH)

Replacement reference

Typical applications

NF1

≥99.0

43

NF90

Soft water; Acid and caustic recovery; Precious-metals recovery; Dye concentration, desalination; Whey desalination; Polysaccharide desalination; BOD/COD removal etc.

NF2

≥99.0

42

NF

NF3

≥97.0

55

NF270

NF4

92.0-95.0

50

GE

DL

NF5

≥95.5

38

DK

NF6

≥90.0

18

selRO MPS-34

NF7

85.0-95.0

60

XN45

NF8

60.0-85.0

65

UA60
Get in touch with us